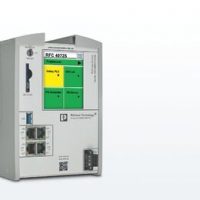 Open & Innovative 
Designed for future automation applications. 
Features & Benefits 
Two PLCs in different performance classes enable you to optimally adapt to your automation task.

Integrated connection to Proficloud enables you to analyze your global machine and system data.

The PLCnext Control devices can be tailored to your relevant application using open-source software and apps.

Open Linux operating system and high-level language support.

PLCnext Control devices are part of the COMPLETE line system.