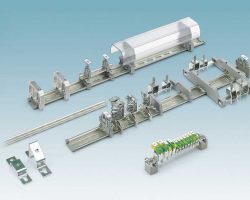 Component mounting 
Easy installation – safely assemble components in your control cabinet and arrange the cable routing clearly.
Features & Benefits
Easy handling, thanks to functional control cabinet construction.

Save time, thanks to suitable mounting devices.

Order in the control cabinet, thanks to cable ducts.

Everything from a single source – thanks to the comprehensive product range.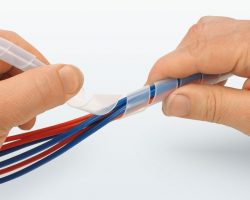 Cable protection systems
Protect your cables and lines for use in harsh environments.
Features & Benefits
Cable protection for all requirements – from cable bundling to watertight versions.

Suitable screw connections for heavy-duty plug-in connectors and housing bore holes.

Can be used in all sectors and industries – thanks to comprehensive approvals.
Cable routing system 
The cable routing system enables optimum installation of the cables for the operator panels in the control cabinet door.
Features & Benefits
Install pre-assembled conductors, cables, and cable harnesses easily, thanks to innovative swivel joints.

Subsequent wiring is quick and easy, thanks to swivel joint openings that can be operated without tools.

Cable routing for the control cabinet door can be planned in the CAD system, thanks to the defined installation space and swivel range.

Easy planning and production of cable harnesses, thanks to the pre-defined cable length.

Quick and easy mounting, thanks to integrated flanges with strain relief.

Mechanical cable protection and bundling, thanks to protective covers that can be attached without tools.

High-grade elastic and mechanically resilient plastic, certified according to UL94 for flammability rating V0.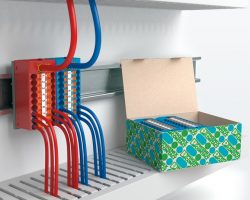 Distribution blocks, junction box connectors and Europe connectors
Junction box connectors are extremely easy to use. Simply strip, insert, and you're done.
Features & Benefits
Ready-to-use blocks for rapid mounting without manual bridging, and time savings of up to 80%.

Flexible setup in your application, thanks to various mounting options: DIN rail mounting, direct mounting or adhesive mounting.

Transverse mounting saves up to 50% space on the DIN rail.

Low insertion and high pull-out force, thanks to the clever spring mechanism.

Visual inspection possible, thanks to the transparent junction box connector housing.

Measurement possible when mounted, thanks to integrated test openings.

Safe connection – thanks to design-engineered wire protection.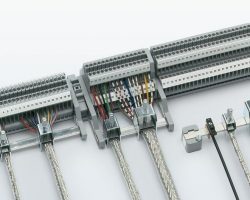 Grounding and shielding
Protect your systems. With adequate grounding and shielding you can prevent damage caused by interference.
Features & Benefits
Safety, thanks to standard-compliant components.

Reliable function, thanks to high-quality products.

Everything from a single source – thanks to the comprehensive product range.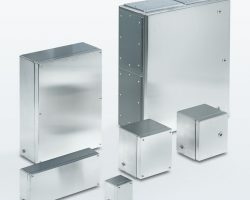 Junction boxes and empty enclosures
CLIPSAFE is a custom solution for the control cabinet available quickly and from a single source.
Features & Benefits
Innovative product range of high-quality stainless steel and polyester enclosures as the basis for your individual junction boxes.

Reduced mounting and approval effort, thanks to ready-assembled control and junction boxes.

Individual assembly with all products from the Phoenix Contact product range.

Individual assembly with all Ex-approved terminal blocks from the CLIPLINE complete system.

Professional customer support and short delivery times, thanks to our worldwide sales network.