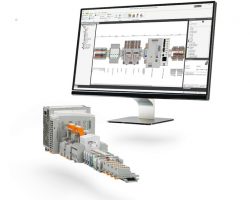 Planning and marking software 
A consistent system from configuration through to the finished application.
Features & Benefits
Intuitive software operation, clear and convenient, thanks to customizable user interface.

Perfect integration, thanks to optimized interfaces to all common CAE programs.

Quick and simple orders in real time, thanks to direct connection to the web.

Comprehensive process support from planning through to the fully assembled DIN rail.

The planning and marking software is a part of the COMPLETE line system.